How will creating a Business Account with Review Centre help you?
Get your brand recognised by our massive audience!
We help you build a relationship with our community. On average we get over 3 million* unique visitors to the site every single month. That's a lot of consumers able to see your page, and the feedback that your customers have left.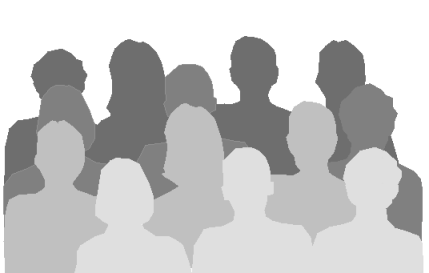 ---

Take control of your online reputation!
Features available through your Business Account will allow you to take control of your review page by interacting with your reviewers, advertising special offers and monitoring the content that is added to your page. The verified business badge is all about getting our members to establish confidence in your business. Great reputation = High confidence = increased turnover!
---
Quick, easy and no fuss
Setting up your account couldn't be easier. Simply click here and choose to add your business to Review Centre, or claim your page that already exists.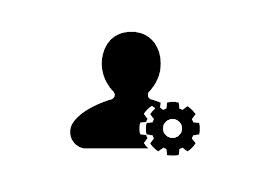 ---
* Refers to figures from January 2013
Features and prices explanation page
Below is a detailed explanation of each business account feature that we currently offer.

Don't forget that if you have any questions you can always contact us.
Business information
Consumers come to review sites looking for information that is going to help them to make a purchase. Adding extra details about your business on your item page is one way of ensuring that they can easily find you and complete their purchase. It also allows members to be certain that they are reading reviews about the correct company. We offer several ways to make sure our readers can find you.
---
Email Alerts
You're busy. You have a business to run, and while you understand the importance of looking after your online reputation, who has time to check review sites multiple times a day? Well thanks to email alerts this will no longer be a problem. You will simply be notified every time you get a review or comment added to your page.
---
Business Replies
Some businesses take the attitude, "Why should I waste my time responding to reviews"? Well increasing numbers of companies are recognising the benefit of replying to their customers on review sites for several reasons.
Thanking your customers for leaving their positive review is a great way of reaffirming the great experience that they have just had. Equally, explaining your disappointment when you have not been able to satisfy a customer also goes a long way to show other potential customers that you are a company that cares, and will learn from mistakes when made. It also gives you a chance to try and rectify any situation. Of course there may also be times when you and your client just cannot agree, and we believe that it is only fair that our readers are able to see both sides of any story and make an informed decision.
---
Adverts and Special offers
Online marketing is an affordable way for you to get your message out to consumers. The importance shoppers are increasingly placing on impartial advice and information means that we are in a great position, with over3 million visitors coming to our site every month, to host your ad and get it out to a large audience. Adding an advert to your item page is a great way to drive customers to your site.
---
Reviewcentre.com Privacy Policy
Introduction
Review Centre Ltd (''we'', ''our'' or ''us'') is committed to protecting the privacy of our members. The Privacy Policy is intended to inform You how we gather, define, and utilise Your information. The information we gather can include:

name / username;
in the case of a business, your business name;
in the case of a business, your phone number;

your computers IP address;

email address;
your chosen password;

your review or comment content

(together, the ''Information'').
It is also intended to assist You in making informed decisions when using our Website and our products and services. Please take a minute to read and understand the policy.
All Your Information shall be held and used in accordance with the relevant Acts (the ''Act'') where applicable. If You want to know what Information we collect and hold about You, or you would like your information amended or removed, please write to us at: Review Centre, Wallis House, 27 Broad Street, Wokingham, Berkshire, RG40 1AU, United Kingdom.
Review Centre Ltd is the data controller of Your Information for the purposes of the Act.
What Information Do We Collect?
When You visit our Website You may provide us with the following types of information:
Information, as listed above, that You provide to us on an individual basis during Registration or when posting user reviews or comments on the Website. In addition, if You choose to correspond with us by email, we may retain the content of Your email messages together with Your email address and our responses; and
usage information collected as You and others browse our Website;
information provided by You to us in surveys that we use for research purposes (although You do not have to respond to them).
We maintain the highest standards of security, however the transmission of information via the internet is not completely secure. Any transmission is at Your own risk. Once we have received Your Information, we will use strict procedures and security features to prevent unauthorised access.
We may collect information about your computer, including where available your IP address, operating system and browser type, for system administration and to report aggregate information to our advertisers. This is statistical data about browsing actions and patterns and does not identify any individual.
Cookies
Similar to other commercial websites, our Website uses a standard technology called ''cookies'' and web server logs to collect information about how our Website is being used.
Cookies, in conjunction with our web server's log files, allow us to calculate the collective number of people visiting our Website and work out which areas of the Website are most popular. This helps us to constantly improve our Website and better serve you, our users.
By continuing to use and browse our website you consent to cookies being used in accordance with our policy. Find out more about our Cookies Policy.
We use ''session'' cookies which enable You to carry information across pages of the Website and avoid having to re-enter information. Session cookies enable us to compile statistics that help us to understand how the Website is being used and to improve its structure. We also use ''persistent'' cookies which remain in the cookies file of Your browser for longer and help us to recognise You as a unique visitor to the Website, tailoring the content of certain areas of the Website to offer You content that matches Your preferred interests.
You can refuse to accept cookies by changing the settings on Your browser which allows You to refuse the setting of cookies. However, if You select this setting You may be unable to access certain parts of the Website. Unless you have adjusted Your browser setting so that it will refuse cookies, our system will issue cookies when You login to the Website.
How Do We Use the Information That You Provide to Us?
We use Your Information in the following ways:
to ensure that content from our Website is presented in the most effective manner for You and Your computer;
to help us identify the existence of potentially fake reviews;

to notify You about any changes to our service;
to contact You in accordance with Your authorisation as expressed via 'opt-ins' at the point of Registration.
Except as set out below and as expressly authorised by You via \"opt-ins\" we do not disclose information about identifiable individuals to our advertisers, but we may provide them with aggregate information about our users (for example we may inform them that 500 men in the London area have clicked on their advertisement on any given day). We may also use such aggregate information to help advertisers reach the kind of audience they want to target (for example Women in SW1).
Third-party companies may collect and use information about your visits to this and other websites in order to provide advertisements about goods and services of interest to you. If you would like more information about this practice and to know your choices about not having this information used by these companies, please visit http://networkadvertising.org/managing/opt_out.asp.
We may disclose Your Information to any member of our group, which means our subsidiaries, our ultimate holding company and its subsidiaries, as defined in section 736 of the Companies Act 1985.
We may pass Your Information to other third party organisations:
if we buy or sell any business or assets in which case we may disclose Your Information to the seller or buyer of such business or assets;
if we are under a duty to disclose or share Your Information to comply with any legal obligation or in order to enforce or apply our terms and conditions and other agreements or protect the rights, property, or safety of our customers, or others. This includes exchanging information with other companies and organisations for fraud protection and credit risk reduction; and
in accordance with Your authorisation as expressed via ''opt-ins'' at the point of Registration.
You have the right to ask us not to process Your Information for marketing purposes. You can exercise Your right to prevent such processing by checking certain boxes on the forms we use to collect Your Information. You can also exercise the right at any-time by contacting us using the ''contact us'' function of the website or by writing to us at the address at the beginning of this Privacy Policy.
Please note that by posting any Information in any publicly accessible area of the Website such Information may be viewed and collected by third parties over which we have no control. We are not responsible for the use of Information by such third parties. Please therefore exercise all due care and consideration before disclosing any Information that will be accessible on public areas. We strongly recommend Registered Users keep postings anonymous and avoid disclosing Information that may be used to identify You.
How Can You Access and Correct Your Information?
You may request access to all Your Information that we collect online and maintain in our database by contacting us using the ''contact us'' function on the site or by writing to us at the address above.

How Can You Remove Your Information?
You may request that all Your personal information (such as name or email address) is completely and permanently removed from our service / systems at any time. Please use the 'contact us' section to write to us to request this or write to us at the above address.

Your Consent
By using our Website You consent to our collection and use of Your Information as described in this Privacy Policy. If we change our privacy policies and procedures, we will post those changes on our Website to keep You aware of what Information we collect, how we use it and under what circumstances we may disclose it.
Where we store Your information & for how long?

The Information we collect from You is not transferred to and stored at a destination outside the European Economic Area. We will take all steps reasonably necessary to ensure that Your Information is treated securely and in accordance with this Privacy Policy. In addition to this, we store your information for as long as your review is on our website or you ask us to remove your information. The reason for this is so that we can contact you should someone question your review in the future.

What about other websites linked to our website?
We are not responsible for the practices employed by websites linked to or from our Website, nor the information or content contained therein. Often links to other websites are provided solely as pointers to information on topics that may be useful to the users of our Website.
Please remember that when you use a link to go from our Website to another website, this privacy policy is no longer in effect. Your browsing and interaction on any other website, including websites which are linked to ours is subject to that website's own rules and policies.
All purchases are non refundable.
Services purchased from Review Centre's business account area roll over on a monthly basis. If you wish to cancel a feature that you have purchased this can be done at any time but the feature will remain functional until the expiry of your subscription. For example if you purchase a feature on the 15th of a month and at a later time decide to cancel the service on the 20th, you will continue to receive access to the feature until the 15th of the following month when your subscription will not be renewed.
Terms
The following terms (hereafter known as the "Terms") must be accepted and will be applied to all businesses or organisations (hereafter know as the "Customer") who use services supplied by www.reviewcentre.com (hereafter known as the "Provider"). The acceptance of the Terms by both parties as a whole is hereafter known as the "Agreement".
1. Acceptance

1.1. Acceptance of these Terms become effective from the point that the Customer checks the appropriate box on our web form and clicks 'accept'.
1.2. The Terms are applicable for the duration of the period in which the Customer continues to pay for services offered by the Provider.

2. The Provider's obligations

2.1. The Provider shall offer the following services to the Customer:

2.1.1. A review page for the Customer enabling consumers to submit a review and a star rating score on the Provider's website
2.1.2. The option to add a company logo or image to the Customer's review page free of charge
2.1.3. Any additional features paid for by the Customer to the Provider

2.2. The Provider shall offer support to the Customer via [email protected] 2.3. The Provider shall not be liable and will not be held responsible for consumer conduct in the course of using the Provider's service, this includes the content published by the consumers

3. The Customer's obligations

3.1. The Customer shall be obliged to comply with these Terms and the Guidelines in force at all times
3.2. The password and account created by the Customer to use the services provided by the Provider shall only be used by and for the Customer
3.3. The Customer shall be entitled to request consumers to submit reviews on the Provider's website. Such requests must comply with section 1 of the Guidelines.

4. Impartiality

These Terms shall not be deemed to be an endorsement, authorisation or support of the Customer or the Customer's products or services by the Provider. The Customer must not make such assumptions based on this Agreement and must not promote itself in conflict with the above.

5. Changes of the Guidelines

The Provider shall be able to make amendments to the Guidelines and the most updated version will be available on the Provider's website. The most updated version will automatically be part of the Terms. The Customer accepts that by agreeing to these Terms this is also deemed to be an acceptance of variations made to the Guidelines.

6. Termination

6.1. Any Material Breach of the Terms gives the Provider the right to terminate the Agreement effective on written notice.

Material Breach of the Terms shall be breach of the Guidelines, section 1.1. and 4.

6.2. The Provider shall be entitled to terminate the Agreement if the Customer is deemed to communicate with the consumer in an abusive or inappropriate manner. Abusive or inappropriate conduct is to be determined by the Provider.
6.3. The Customer shall not be entitled to a refund if the Agreement is terminated due to a breach of the Terms or Guidelines or if the Customer cancels the Provider's service.
6.4. Upon any termination of the Agreement, both parties shall be discharged from any obligations under the Terms. Any use of the Provider's service after termination shall be deemed an unauthorised use and shall entitle the Provider to seek injunctive relief.

7. Indemnity

The Customer agrees to compensate the Provider and applicable third parties in full from and against all third party claims, liabilities, losses and expenses (including reasonable legal fees) suffered by such persons arising out of, or related to or which may arise from content provided by the Customer that infringes intellectual property rights of a third party or violates the law, the Terms or the Guidelines.

8. Limitation of liability and disclaimer

8.1. The Provider is entitled to make any modifications and updates to the service as and when required without notice or liability. The Provider is entitled to suspend or withdraw the service at any time without notice or liability.
8.2. To the fullest extent permissible by law, the Provider shall not be liable for any indirect, special, incidental or consequential damages, loss or otherwise, even if advised of the possibility of such damages.
8.3. All warranties, terms, conditions and representations that might otherwise be implied by law in relation to the Provider shall be excluded and disclaimed, to the fullest extent permissible by the law.
8.4. These Terms shall not exclude the Provider's liability for:

8.4.1. Death or personal injury arising through negligence
8.4.2. Fraudulent misrepresentation and/or
8.4.3. Any other provision that cannot be excluded or limited under English law

8.5. If any liability is incurred by the Provider, arising from or in connection with the Terms, it shall be limited to either the fee paid to the Provider for this service in the previous 12 months prior to the cause of action or the fee that has accumulated thus far if the Customer has had the service for less than 12 months.

9. Transfer

The Customer's obligations and rights under this Agreement cannot be transferred to any third party unless written consent is obtained from the Provider. The Provider can transfer the Terms agreed in this Agreement to a third party without consent providing the Customer is made aware of such a transfer.

10. Intellectual property rights

All information, images and other content displayed on the Provider's website ("Materials") must be used strictly in accordance with the Terms or with consent from the Provider. Under this Agreement the Customer may use the Materials in its marketing and on its website unless the Provider objects to such use. We expressly reserve all intellectual property rights in the Materials. Infringement of the Materials will entitle the Provider to pursue legal remedy in accordance with the applicable legislation. Any reviews for the Customer may be displayed on the Customer's website or on promotional material.

11. Confidentiality

The Terms agreed shall remain confidential and must not be disclosed by either party to any third party. All information related to and concerning the Terms, the relationship and any undertakings will remain confidential. Both parties can stipulate that any related information remains confidential if they feel it is necessary. This section applies after the termination of the Agreement regardless of the reason for termination. Any information that must be made public or published in any other form that is in accordance with the law is exempt from this section.

12. Severability

If any section, any part of a section or any other provision of this Agreement is determined to be invalid, illegal or incapable of being enforced by any rule of law, the rest of the section and/or the Agreement shall nevertheless remain in full force.

13. Entire Agreement

The Terms agreed between the parties will take precedence over any prior agreements made between the parties and will be considered the entire Agreement between the Customer and the Provider.

14. Applicable law and venue

English law governs the Agreement and disputes arising from the Terms and the way the Customer uses the Provider's service shall be settled in the English courts.
APPENDIX 1: GUIDELINES FOR THE USE OF THE REVIEW CENTRE SERVICE
These guidelines (hereafter known as the "Guidelines") apply to the way the Customer uses the services supplied by the Provider.
1. Requesting consumers to submit reviews of the Customer

If the Customer would like to invite consumers to review their service or product they must abide by the mandatory rules below:

a) When requesting a review about the Customer's product or service from consumers, the Customer shall ensure this request is made universally to all consumers.
b) The request to submit a review shall not be made selectively to certain consumers
c) The invite shall request a review in a neutral manner regardless of whether their experience with the Customer was positive or negative
d) The Customer shall not use language in the invite that attempts to influence the consumers review or that aims to target specific types of consumers
e) The reviews are not submitted from the Customer's company premises

2. Consideration in connection with requesting a review

The Customer shall not offer consideration or a reward for posting a review on the grounds that it is a positive or negative review of the Customer. It shall be made clear to the consumer that the consideration or reward is not conditional upon a positive or negative review.

3. Conduct of the Customer

When using the Provider's service, the Customer shall not communicate with the consumers in a way that is considered by the Provider to be abusive, discriminatory, threatening, intimidating or inappropriate.